Leftover Rice Recipes for Vegetarians
I make Gallo Pinto (Costa Rican Rice And Beans) Recipe about once a week, and when I do I intentionally make extra brown rice for leftovers to expedite an additional recipe during the week. Here are my favorites:
Stuffed Peppers Recipe
I have adapted this recipe a bit – sub 3 cups cooked brown rice for the 1 cup dry; and 2 Field Roast Grain (vegan) Mexican Chipotle Sausage Links for the Morningstar brand.



Mediterranean Stuffed Bell Peppers Recipe



Chinese Vegetable Fried Rice Recipe



Lentil And Brown Rice Soup Recipe
I sub Pomì Chopped Tomatoes because the acid in canned tomatoes leaches out more BPA from the lining in cans.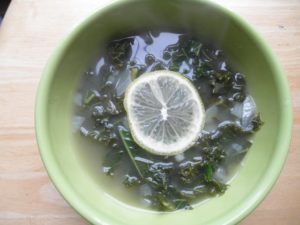 Lemon Rice Soup Recipe



Dolmathakia Stuffed Grape Leaves Recipe



Almond Spice Rice Pudding From Leftover Rice Recipe



Leftover Rice For Breakfast Recipe
Add some dried fruit and/or nuts as well.


What are you favorite ways to use leftover rice?